Thai massage Liverpool
Traditional Thai massage by Sandee Thai Massage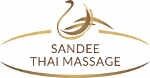 Thai massage and sports massage provided by Sandee Thai Massage at Lady Muck in West Derby, Yoga Nation Center,and Awake Liverpool is the best therapy for your problems with muscle, legs and joints pain.
I would like to invite people who have problem with muscle, injure, tension, stressful or just want to relax to have Thai massage. I am working at 3 different locations in Liverpool – West Derby, Walton, and Old Swan.
Authentic Thai massage will recovery your body to good condition and let you appreciate benefit from massage.
In offer:
Thai massage
back, neck and shoulder massage
Thai oil massage
foot massage
sports massage
All kind of massage will carry out for you a Certified and Experienced Thai Therapist.
Book your traditional Thai massage and give yourself a good therapy for body.
Sandee Thai Massage – Authentic Thai Massage in Liverpool
In West Derby, Liverpool
👉 Lady Muck in West Derby
434 Queens Drive
West Derby
Liverpool
L13 0AR
📱 0758 770 7830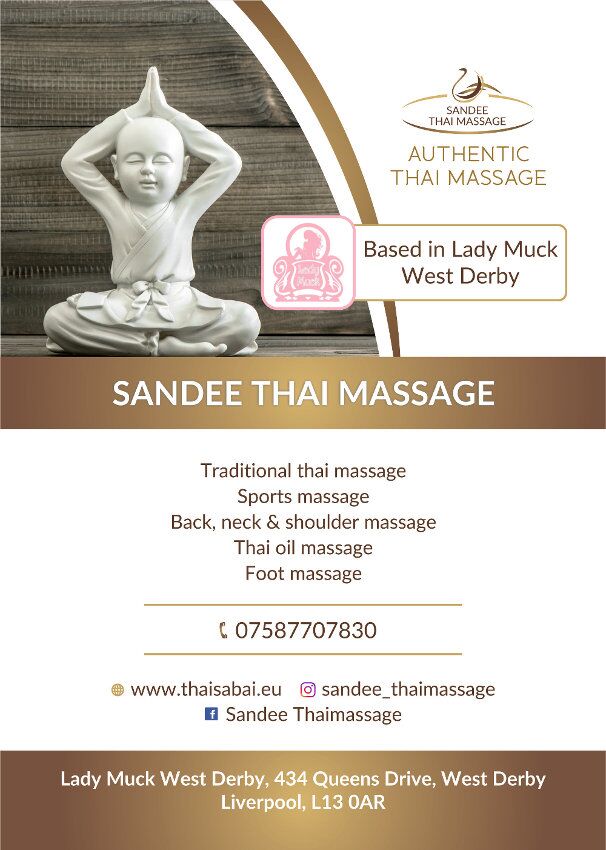 In Walton, Liverpool
👉 Yoga Nation Center
75-79 County Road
Walton
Liverpool
L4 3QD
📱 0151 345 4676
📱 0758 770 7830
In Old Swan, Liverpool
👉 Awake Liverpool
Business Park Prescot Road
Old Swan
Liverpool
L13 3AS
📱 0751 193 9016
📱 0758 770 7830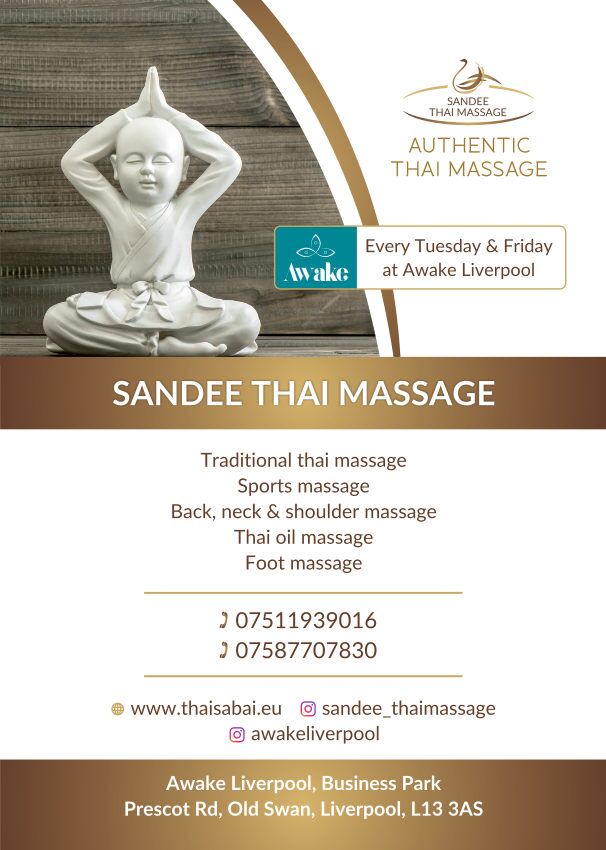 Sandee Thai Massage is on Trustpilot. Leave me a Review

Thai massage or Thai yoga massage, we call an ancient healing system combining acupressure. Thai style of massage, born in Thailand in ancient time.
The founding father of Thai massage was doctor Jivaka Kumar Bhacca, who is revered still in Thailand as the "father of medicine". He was born in India during the time of the Buddha, he is noted in ancient documents for his extraordinary medical skills, his knowledge of herbal medicine and for having treated important people, including the Buddha.
How look Thai massage?
The recipient of the massage wears loose, comfortable clothing and lies on a mat on the floor.
Traditional Thai massage uses no any oils. There is constant body contact between the giver and receiver, the body is compressed, pulled, stretched and rocked.
In Thailand, true ancient style of the message requires that the massage be performed solo, with just the giver and receiver.
The massage generally follows designated lines ("sen") in the body. The legs and feet of the therapist can be used to position your body or limbs. In other positions, hands fix the body, while the feet do the massaging. Thai massage therapist will be pulling fingers, toes, ears, cracking knuckles, pressure on the recipient's back and moving the recipient's body into many different positions. Typical traditional Thai massage will continue 60 – 90 min.

Where to get traditional Thai massage in Liverpool?